Client Gallery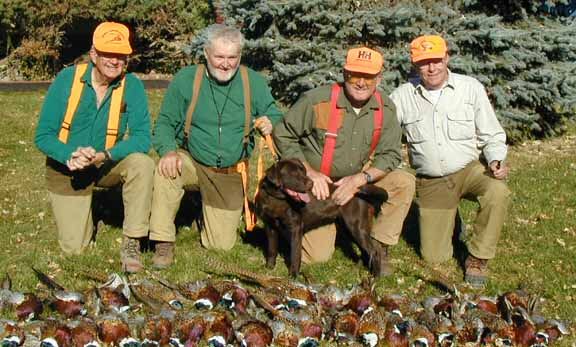 Classico Merganser's Bella (CH Ridgeview Rocky Road JH X Merganser's Lieutenant Dish),
11 month old chocolate female after a successful pheasant hunt.
Bella guided for Haines Hunting Service in Gregory, South Dakota.
Pictured L to R: Bill Lawrence, Jackson, TN; Kay Vinson (handler/owner), Anchorage, AK;
Richard Swain, Jackson, TN; and Sid Spragins, Jackson, TN.